The Lagan Seahorses – a male voice choir made up of prominent local businesspeople – marked their 10th anniversary with a performance at Belfast's Waterfront Hall in aid of Action Mental Health (AMH) and Cooke Centenary Food Bank.

Sponsored by tech firms Telefónica Tech UK&I and Continu Ltd, A Decade of Song took place on November 19 in the Waterfront's Studio in with around 300 tickets sold.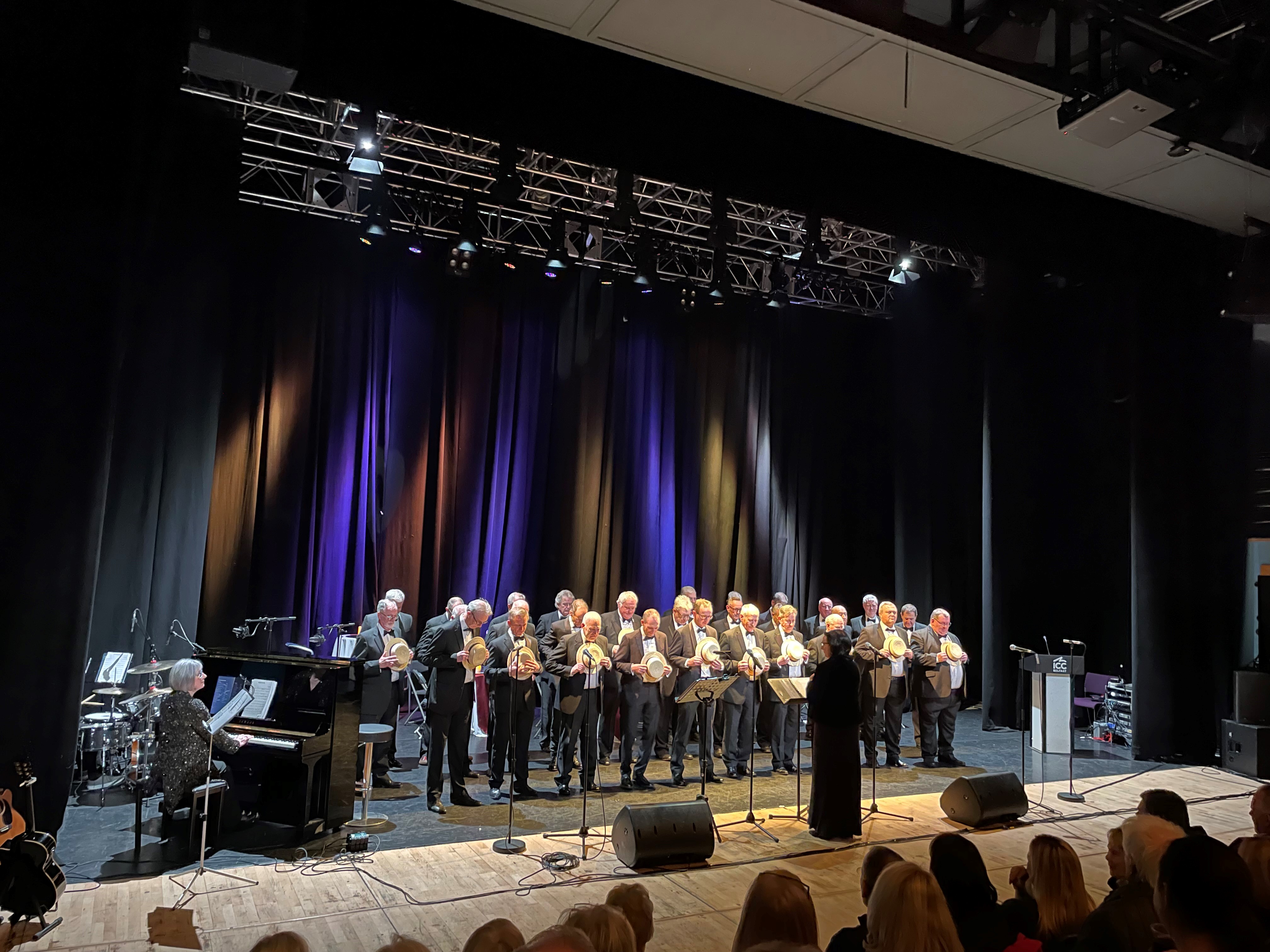 The well-known choir will brought some of their old favourites – including Uptown Girl and Chariots Coming - to the event along with a new repertoire revealed on the night.
Choir committee member Noel Brady said:

"All proceeds from the concert will be going to the choir's chosen charities, one of which is Cooke Centenary Food Bank run by Ormeau Churches Together who need our support now more than ever. Thanks to the two main sponsors Continu Ltd and Telefónica Tech UK&I and their generous support, it will ensure a generous donation to both charities will emanate from the evening."
Peter Russell, choir member and Managing Director Ireland of sponsor Telefónica Tech UK&I, said:
"Telefónica Tech UK&I was really pleased to support this event which raised funds for two very important causes. Thanks for members of the tech sector, the wider business community and others who got behind the event. It was a fun night as well as an opportunity to support Action Mental Health (AMH) and Cooke Centenary Food Bank."