Why adapt when you can protect?

Watch our webinar where we discuss the current gap in endpoint protection solutions and how AppGuard solves them to provide 100% server and data protection. We also provide a live demo of the platform in action.
AppGuard has never been breached in its 20 years+ existence, giving complete reassurance that your data is secure and protected from cyber criminals.
---

Modern Endpoint (and server) Detect and Response (EDR) technologies focus on identifying threat through signatures, scans and behavioural algorithms, incorporating machine learning and AI in an attempt to defeat cyber criminals.
They parses infinite possibilities, requiring more tools, more personnel, and more skills every year. EDR relies upon monitoring and investigating vast, diverse volumes of detection and indicator data from multiple perspectives at multiple stages of malware attacks: before and after compromise.
Having a 99% detect rate sounds impressive. Yet with over a billion pieces of malware in circulation, it would still mean millions of potential threats going unchallenged. And those who think machine learning will help them scale are finding that the single most pervasive characteristic in enterprise IT , 'change', is also machine learning's greatest adversary.
Relying on detection alone no longer works. A far different approach is needed, one that uses zero trust principles at its core and prevents malware or vulnerability exploits from ever having an affect on your organisation's systems in the first place.
During our webinar, our Cyber Security specialist discusses the current cyber security landscape, the details behind AppGuard's solution and provides a live demo showcasing protection against zero day malware (including WannaCry).
Complete the form to download the Webinar
SPEAKER: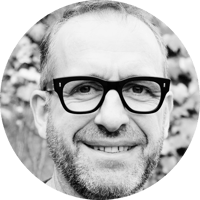 Guy Longmore, Cyber Security Specialist